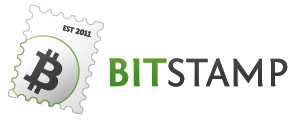 Our friends over at Bitstamp have launched their new Tradeview trading platform, using our HTML5 charting library. A beautiful implementation of our charting, to be sure, but the part I'm most excited about is that they also launched with our Trading from the Chart system.  This allows traders to design and execute orders with drag-and-drop ease, including advanced linked order types (OCOs, OTOs, etc).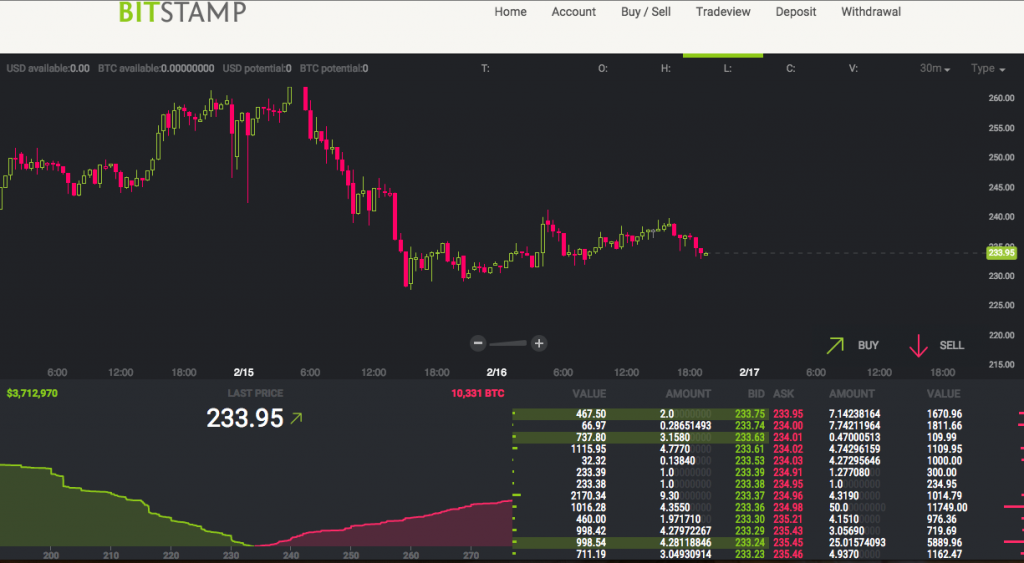 You have to be logged in to see the trade-from-chart functions, but signing up only takes a minute.  Once yo have an account and are logged in, clicking the Buy and Sell buttons at the lower right of the chart will bring up the trade-from-chart components.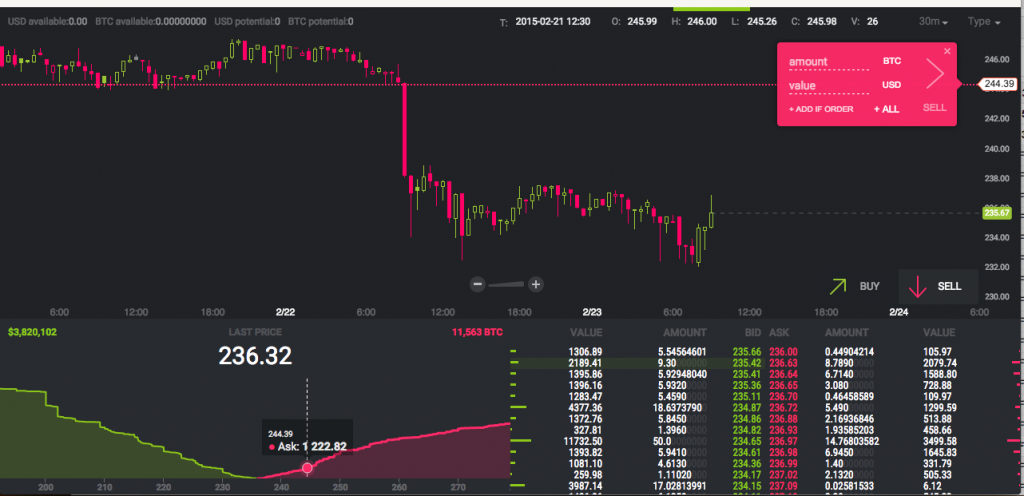 You'll note that when you click on an entry in the order book, the trade-from-chart slider moves to that price level on the chart, and likewise when you move the trade-from-chart slider, it shows you in real-time your position in the depth of market window.  A really nice integration job using our APIs.
-Dan