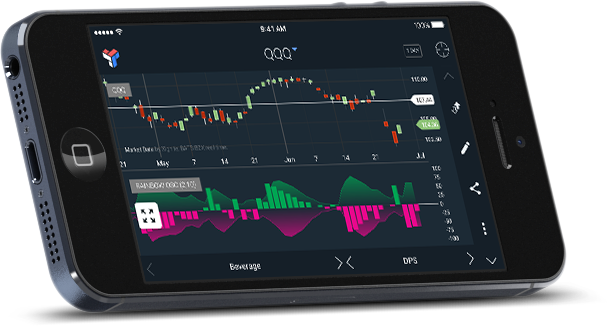 All the power. All the time.
With over 100 indicators and drawing tools, 13 chart types, and custom intervals, you'll be at full strength on your phone, tablet, or desktop.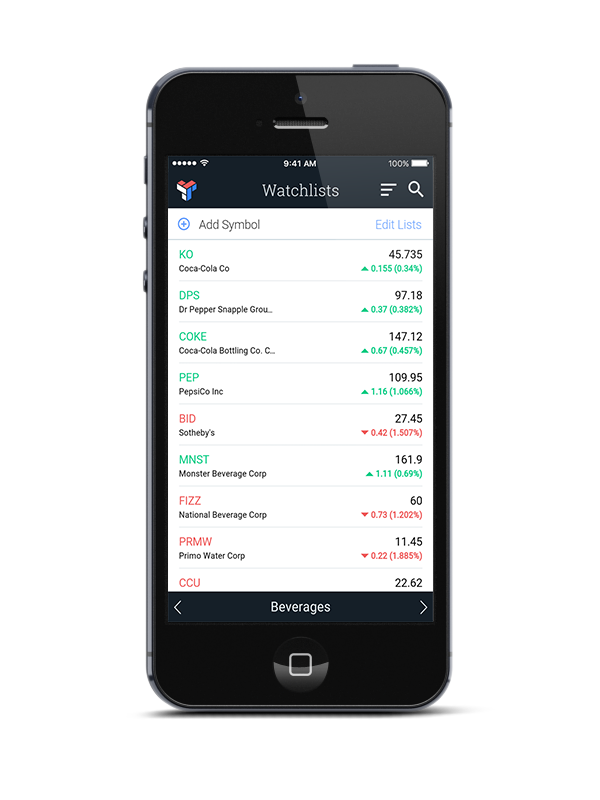 Cut out expensive platform and data fees.
Your Technician access includes real-time data for US equities and forex pairs. Want even more data? Connect Technician directly to your preferred brokerage.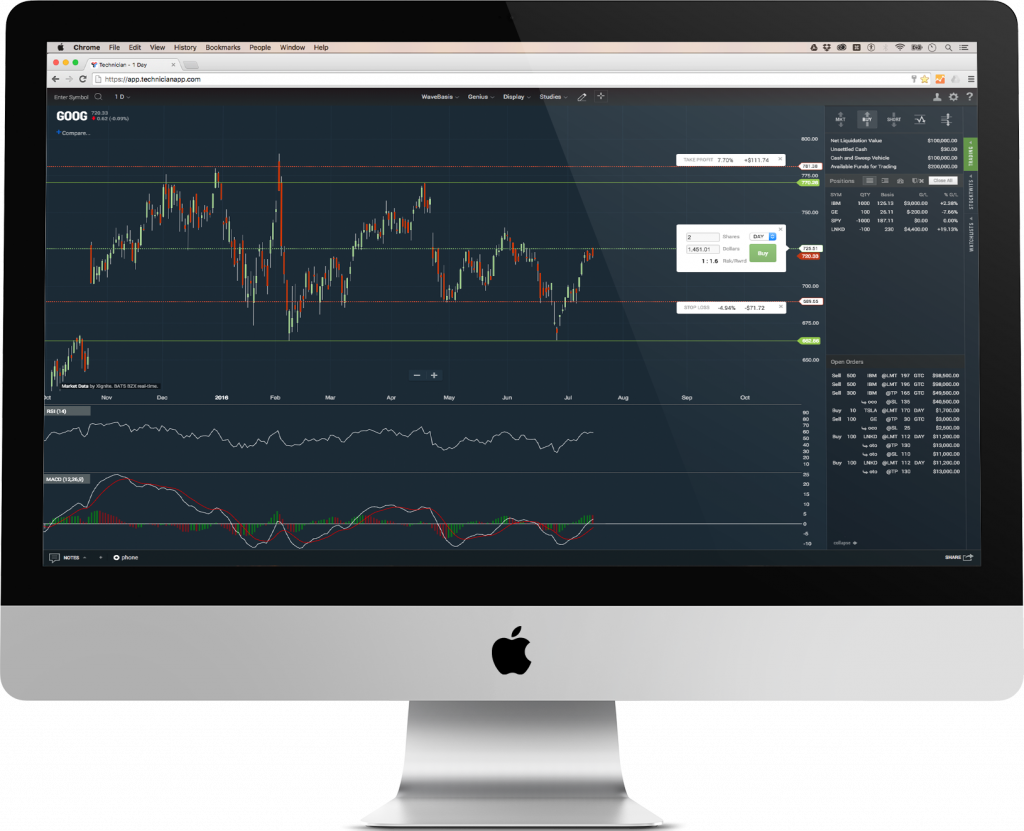 Seize trade opportunities immediately.
Connect to your favorite brokerage and trade right from the chart. Buy, sell and place market orders at home or on the go.